Hello, my name is Courtney Salinger. I am a senior at the University of New Mexico, majoring in Journalism and Mass Communications. I have years of journalistic experience, including an internship at The Albuquerque Journal and The Fashion Columnist for UNM's student newspaper, The Daily Lobo.
In addition to my love for fashion, I also enjoy playing sports. I'm the Vice President of the UNM Club Tennis Team.
When I'm not writing, I like to play tennis, lift weights, watch sports, read fashion magazines, go shopping, and design fashionable t-shirts.  
Fun Facts About Me:
-California Native
-Favorite Color is Pink
-NBA Enthusiast
-Sagittarius
-Shopaholic
-Self-Proclaimed Selfie Queen
#fashionjournalisttakingovertheworld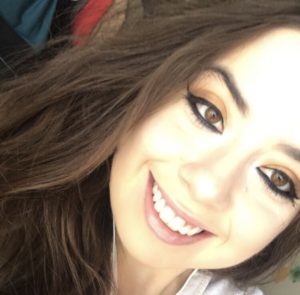 COURTNEY SALINGER
Email Address: courtney@lookinfresh.com
RESUME
QUALIFICATIONS
Customer Satisfaction Oriented
Lead Editor and Fashion Columnist for the Volcano Vista Newspaper
Excellent writing, editing, and organizational skills
Works well in groups and contributes ideas
The ability to work independently on projects while meeting deadlines
EDUCATION
UNIVERSITY OF NEW MEXICO, Present
VOLCANO VISTA HIGH SCHOOL, Graduated
EXPERIENCE
2015-2017 ULTA BEAUTY
Run cash registers, reward card sales, greet and assist customers with beauty and styling needs, apply makeup on customers, answer phone calls, stock products, build and work on planograms. Open and close store.
2014-2015 OLD NAVY
Greet customers and answer questions, cashiering including store card sales, fitting room attendant and stock merchandise.
2012-2013 THE ALBUQUERQUE JOURNAL NEWSPAPER
Intern. Assigned to work closely with the Education Reporter. Attended meetings of the Board of Regents. Edited stories for publication.